More Than Recovery Coaching
If you are in early recovery, this could be around the corner for you...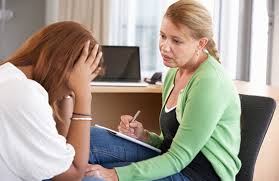 A recovery plan that is not only bullet proof but places you in the running for an even better life than you could even imagine.

Solid abstinence, the kind you can take to the bank

Resolution of emotional pain such as anxiety and depression

Satisfying relationships (including with yourself)
I can help you...

Understand and resolve core issues that drive your addiction

Stop self-sabotaging thoughts and behaviors.

Resolve feelings that trigger use

Re-build trust with yourself and others.

Learn successful relapse prevention tools.

Ensure a lifetime of abstinence.


I have been providing effective recovery counseling and coaching services for over 25 years. When you coach with me you won't just be getting a "12-Step approach" to recovery but an integration of the most leading-edge approaches to unhook you from the grip of addiction.
If you have been sober for a while, does any of this sound familiar...

You're at the top of your game and you still have fears like, "I am not enough" or "I am not deserving."

Difficulties in childhood still influence your decisions today.

You hold yourself back to avoid rejection and disapproval.

You are afraid to be fully yourself because someone will leave you.

Feelings are overwhelming to you.

You suffer anxiety and depression.

You've been to numerous self-help seminars, and you are still looking for solutions.
If any of these circumstances describe you, you are not alone. Many people with a solid foot in recovery have benefited from help to resolve reoccurring personal problems.
What makes More Than Recovery coaching effective...

We don't sort out the past, we free you from the past.

We identify what you want, not what you don't want.

We stay in the solution, not the problem

The work is experiential not intellectual. Change happens with experience. You can't think your way to change.

Changes are lasting. We resolve the problem at the deepest and energetic level.

I am not a traditional therapist. We develop a partnership to help you achieve the changes you want.
The way to get started for coaching is to schedule a complimentary telephone session. If you like your experience (and I think you will) then we'll schedule ongoing coaching sessions either in my office or via phone.
Telephone coaching sessions are ideal if your job requires travel, you have children that require you home, or for busy executives and individuals who lead public lives and want to avoid potential public scrutiny.